Welcome to Central Software Systems
Unlock the Power of Technology for Your Business
Central Software Systems is your trusted partner for cost-effective software solutions tailored specifically for small businesses. Based in Eau Claire, Wisconsin, we specialize in providing affordable websites, customer reports, customized software applications, integrations, and more. Our mission is to help businesses like yours gain a competitive edge by harnessing the potential of technology.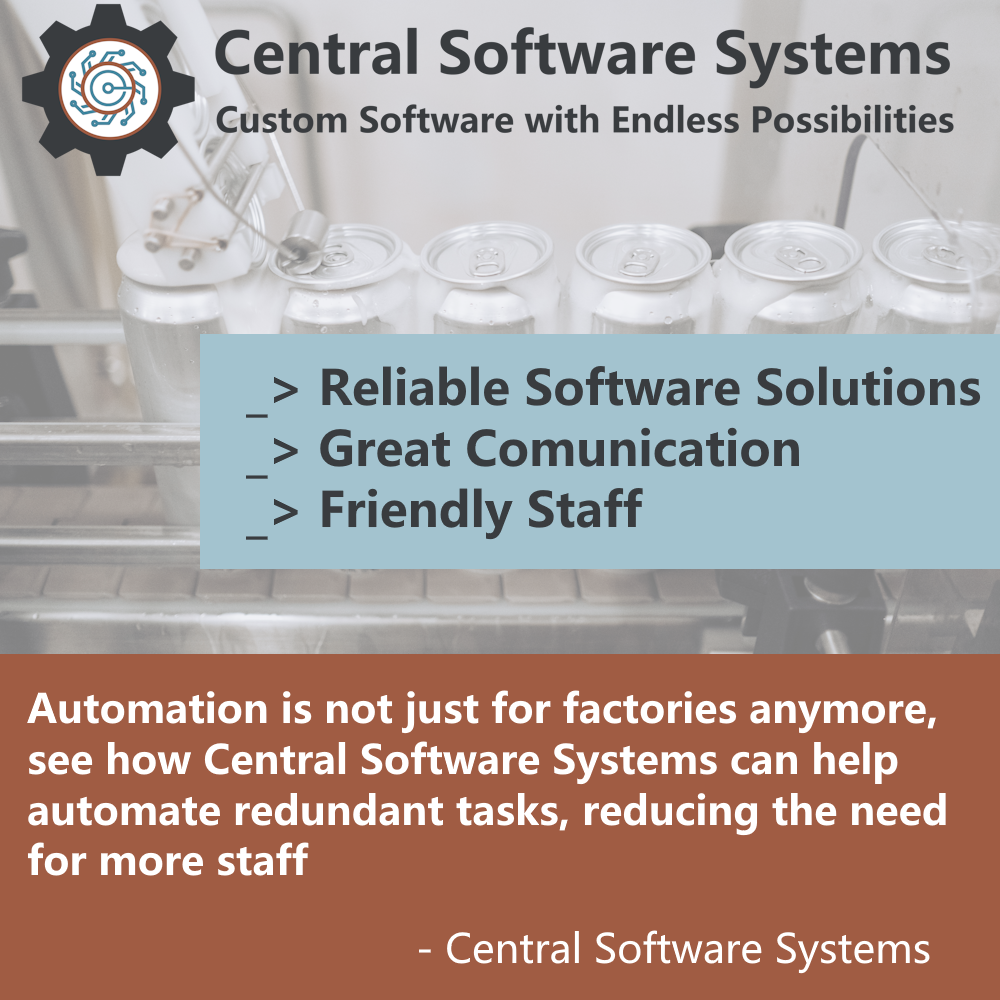 Why Choose Central Software Systems?
Affordable Websites for Small Businesses and Startups:
We understand the importance of a strong online presence. Our expert team designs and develops visually appealing, user-friendly websites that showcase your brand and effectively communicate your message. We create websites that not only look great but also drive traffic and convert visitors into customers.
Customer Reports for Sage100 Cloud ERP:
With our expertise in Sage100 Cloud ERP, we provide comprehensive customer reports that offer valuable insights into your business operations. These reports enable you to make data-driven decisions, optimize processes, and enhance overall efficiency. Our solutions empower you to stay ahead of the competition and maximize your business's potential.
Customized Interwebs for Enhanced Data Access:
Central Software Systems specializes in building customized interwebs that provide businesses with seamless access to mission-critical data. Our tailored solutions enable you to gather, analyze, and interpret data quickly and efficiently. By harnessing the power of real-time information, you can make informed decisions and drive business growth.
Custom Software Applications and Integrations:
We understand that every business has unique requirements. That's why we offer custom software applications and integrations to address your specific needs. Our expert developers work closely with you to understand your business processes and deliver tailor-made solutions that streamline your operations and boost productivity.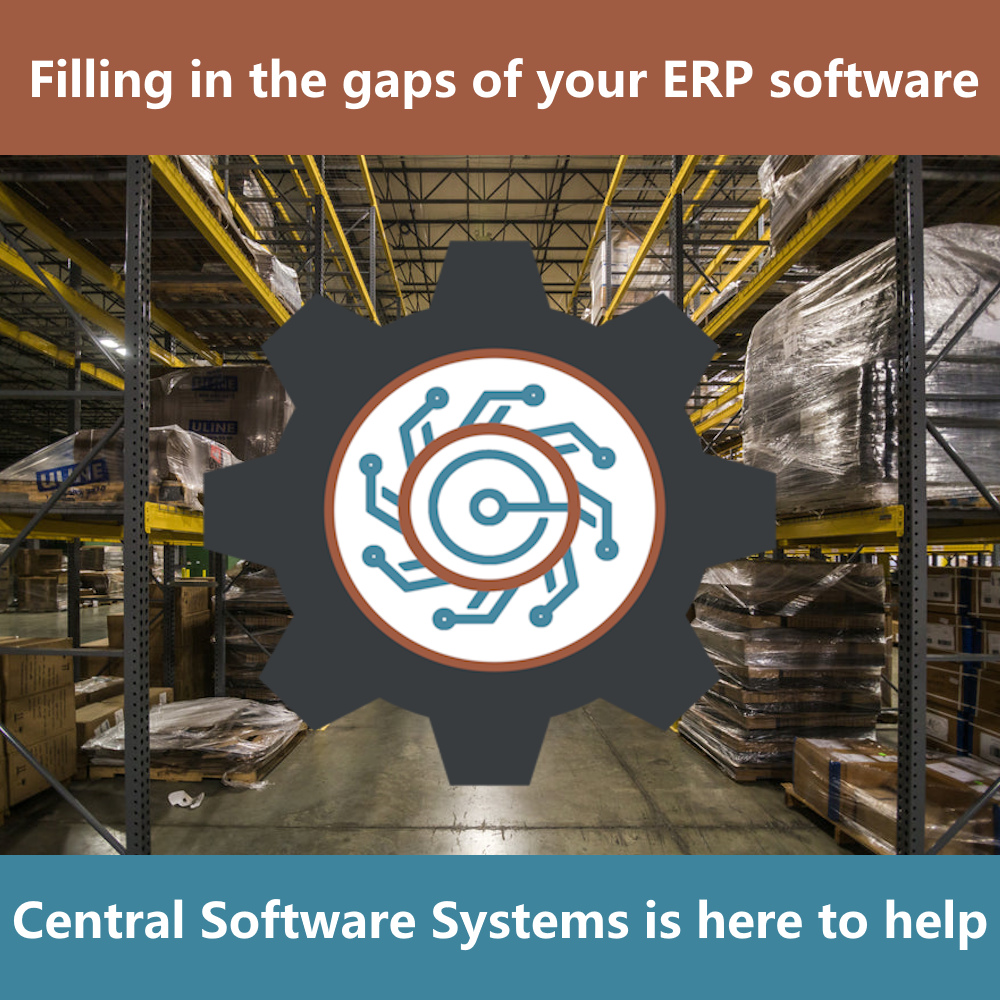 Central Software Systems: Your Technology Partner
At Central Software Systems, we pride ourselves on delivering exceptional solutions that meet your business needs and exceed your expectations. Our team of experienced professionals combines technical expertise with a deep understanding of small businesses. With our cost-effective software solutions, you can compete with larger enterprises and achieve your business goals.
Contact us today to unlock the full potential of your business through cutting-edge software solutions. Together, let's take your business to new heights.
Remember, when it comes to software solutions, Central Software Systems leads the way!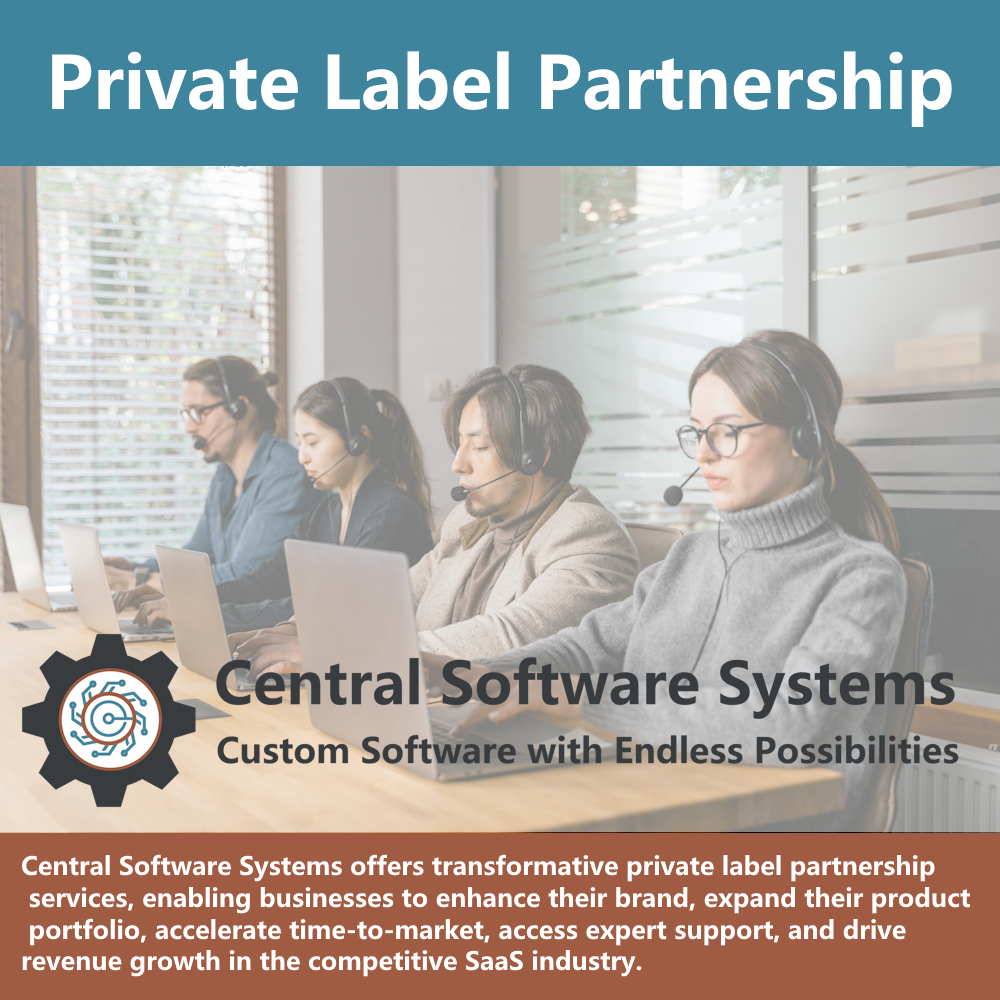 Central Software Systems' Private Label Partnership Services
Central Software Systems is redefining the software industry with its Private Label Partnership service, empowering businesses to unlock the full potential of custom software solutions. Through a dedicated team of experts, companies can collaborate with Central Software Systems to create tailored software under their own brand, ensuring a seamless integration of their vision with their unique business needs. With complete white-labeling and confidentiality, rapid time-to-market, ongoing support, and maintenance services, Central Software Systems is a trusted long-term partner for businesses seeking to drive innovation, establish a competitive edge, and achieve unparalleled success in the digital landscape.
In summary, Central Software Systems' Private Label Partnership service revolutionizes custom software development, offering businesses the opportunity to create personalized solutions that align perfectly with their brand and requirements. With confidentiality, rapid time-to-market, and ongoing support, Central Software Systems empowers companies to unlock their software's full potential and gain a competitive advantage in the ever-evolving digital world.