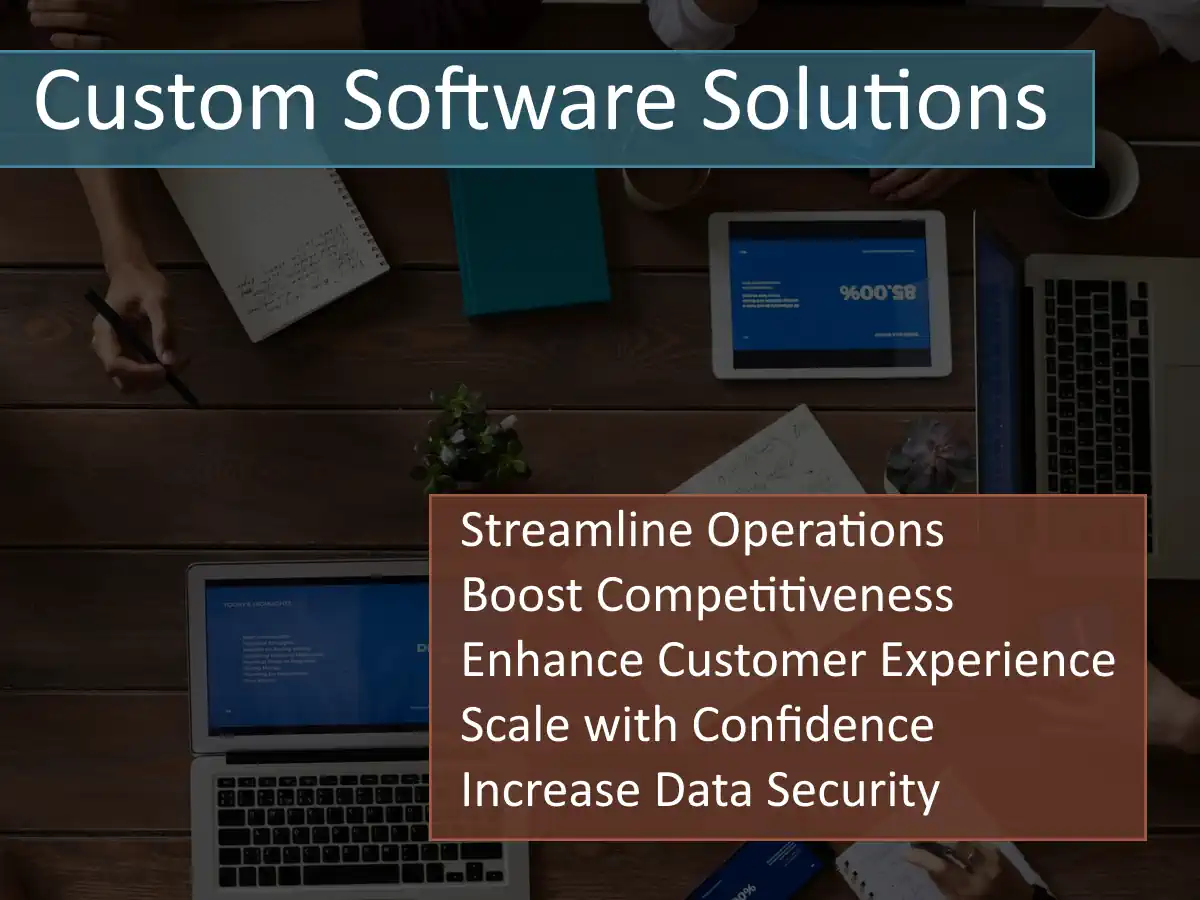 Customized Software Solutions: Empowering Your Business with Tailored Efficiency
At Central Software Systems, we understand that off-the-shelf software solutions may not always meet the unique needs of your business. That's why we offer custom software development services to help you unlock your full potential. Our team of experienced professionals collaborates closely with you to understand your specific requirements and develop a tailored software solution that aligns perfectly with your business processes.
With our customized software services, you can:
Streamline Operations:

Say goodbye to manual, time-consuming tasks. Our custom software solutions automate repetitive processes, freeing up valuable time and resources for you and your team. Experience enhanced efficiency and productivity as your operations become more streamlined and error-free.

Boost Competitiveness:

Stand out from the competition with software that is built to fit your unique business model. We leverage the latest technologies and industry best practices to develop custom software that gives you a competitive edge. From advanced reporting capabilities to seamless integration with existing systems, our solutions are designed to help you stay ahead in a rapidly evolving digital landscape.

Scale with Confidence:

As your business grows, our scalable custom software solutions grow with you. We future-proof your software by designing it to be flexible and adaptable, allowing for easy integration of new features and functionalities as your needs evolve. Stay agile and confident in your ability to scale without limitations.

Increase Data Security:

Protecting your sensitive data is paramount. Our custom software solutions are built with robust security measures to safeguard your information. From user authentication and access controls to data encryption and secure storage, we prioritize the confidentiality and integrity of your data.
Experience the power of custom software tailored to your business needs. Partner with Central Software Systems for innovative solutions that drive efficiency, competitiveness, and growth. Contact us today to discuss your requirements and schedule a consultation with our experts. Together, we'll unlock the full potential of your business through customized software solutions.