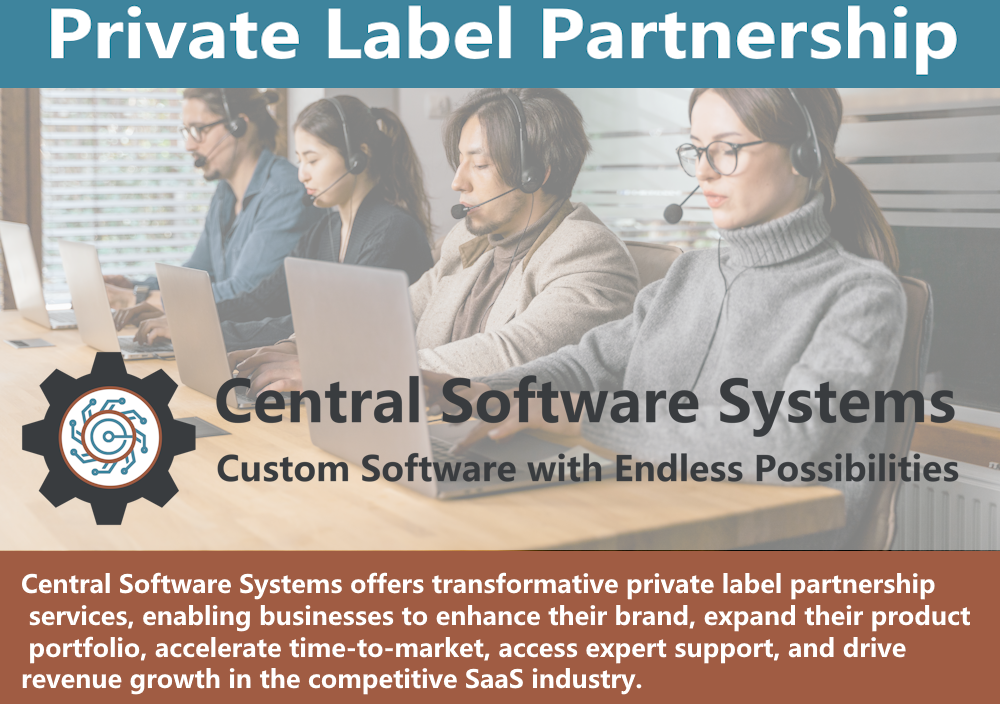 Introducing Central Software Systems: Unleashing the Power of Private Label Partnership for Custom Software Solutions
Central Software Systems, a renowned leader in the software industry, is revolutionizing the way businesses leverage custom software through its innovative Private Label Partnership service. With a dedicated focus on empowering companies to create tailored software solutions under their own brand, Central Software Systems is redefining the landscape of customization and driving businesses towards unmatched success.
Through this cutting-edge offering, Central Software Systems enables businesses to transform their software requirements into fully customized solutions that align perfectly with their brand identity, target audience, and unique business needs. Gone are the days of settling for off-the-shelf software that only partially meets the organizational requirements, as Central Software Systems empowers companies to take full control over their software development process.
By entering into a Private Label Partnership, businesses gain access to a team of skilled developers, designers, and project managers who work tirelessly to bring their software vision to life. The Central Software Systems experts seamlessly integrate with the client's existing team, becoming an extension of their workforce, and provide end-to-end support throughout the software development lifecycle. From ideation and conceptualization to design, development, testing, and deployment, businesses can rely on Central Software Systems to deliver exceptional custom software solutions.
What sets Central Software Systems apart is its dedication to maintaining utmost confidentiality and complete white-labeling of the software solutions. Businesses can rest assured that their proprietary software will remain their intellectual property, empowering them to establish a unique market presence and gain a competitive edge.
Moreover, Central Software Systems ensures rapid time-to-market for its partners, allowing businesses to capitalize on market opportunities without delays. By leveraging their expertise and streamlined processes, Central Software Systems expedites the development cycle, enabling companies to launch their custom software solutions faster and stay ahead of the competition.
In addition to the development of custom software, Central Software Systems provides ongoing technical support and maintenance services, ensuring the longevity and seamless operation of the solutions. This comprehensive approach to partnership cements Central Software Systems as a trusted long-term collaborator for businesses seeking continuous growth and innovation.
Central Software Systems' Private Label Partnership for Custom Software is a game-changer for businesses aiming to revolutionize their software offerings. By collaborating with Central Software Systems, companies can unlock the full potential of customization, bolster their brand, accelerate time-to-market, and achieve unparalleled success in today's fast-paced digital landscape.