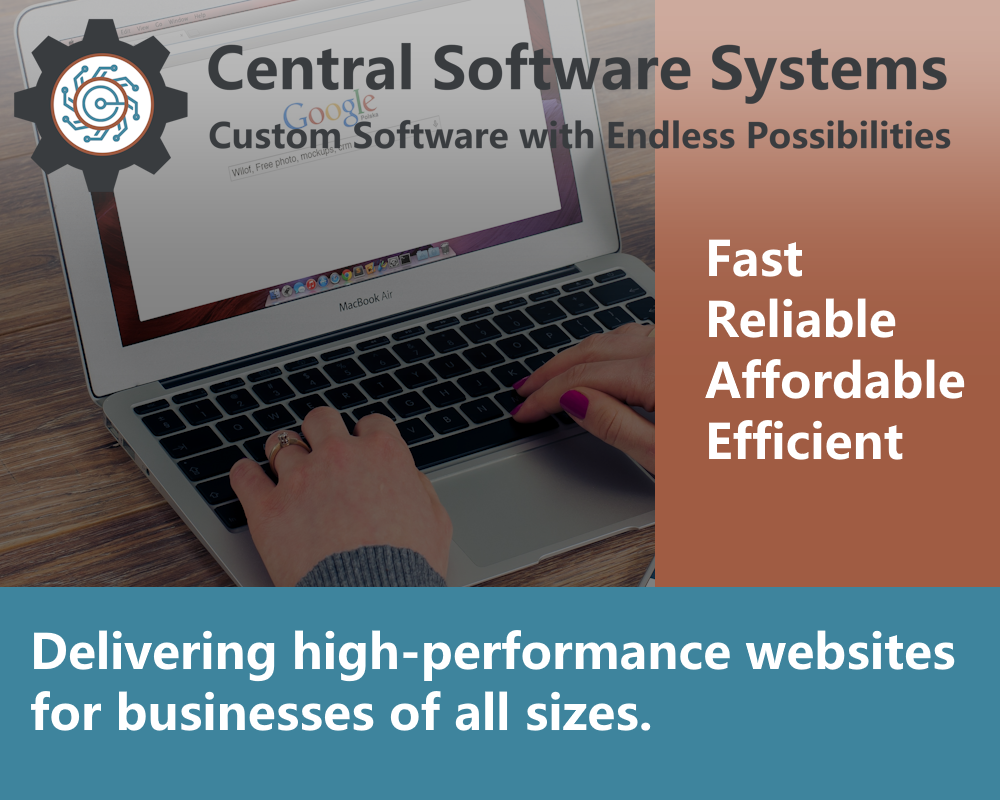 Unleash the Power of Your Business with Central Software Systems' Website Development Services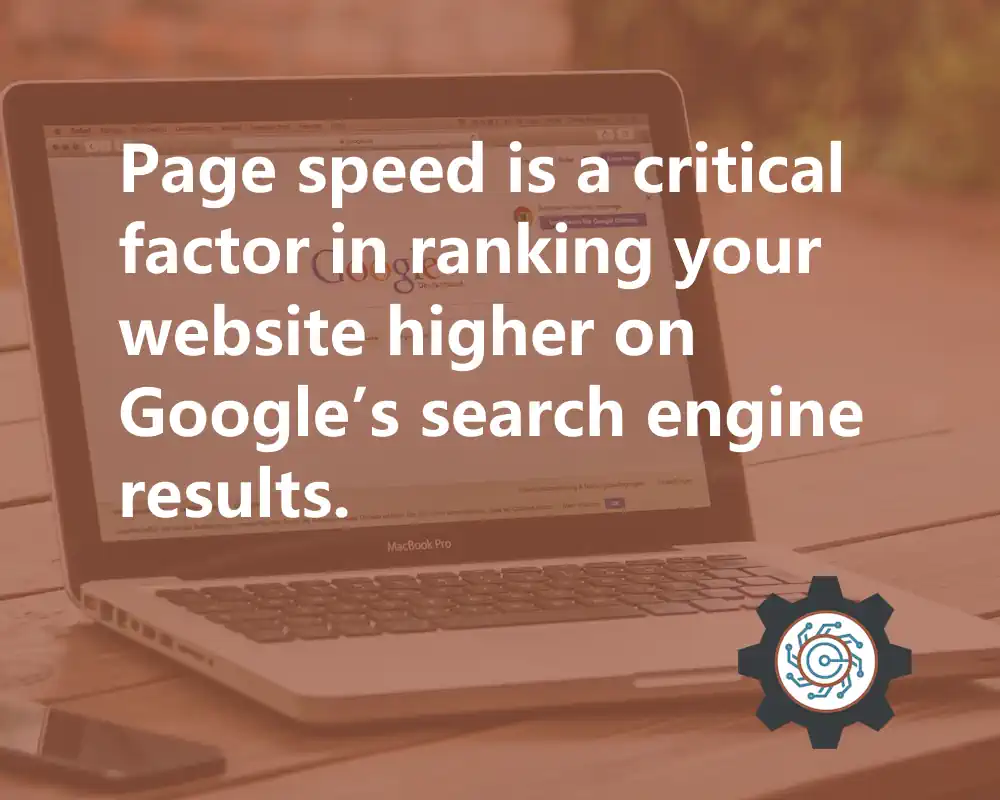 Efficiency and Performance at the Core
When it comes to website development, efficiency and performance are at the heart of what we do. We believe that a website should not only look visually stunning but also function flawlessly, providing an exceptional user experience. Our team of experienced developers leverages the latest technologies and industry best practices to create websites that load quickly, navigate seamlessly, and deliver content in a user-friendly manner.
Partnering for Success
At Central Software Systems, we don't just build websites; we collaborate with our partner businesses to ensure their success. We understand the importance of search engine rankings and how they impact your online visibility. That's why we work closely with you to promote your new website, employing effective strategies to help it rank higher and faster. Our expertise in search engine optimization (SEO) enables us to optimize your website's structure, content, and performance, giving you a competitive edge in the digital landscape.
Catering to Businesses of All Sizes
We take pride in serving businesses of all sizes, from startups to large enterprises. Whether you're just starting out or looking to revamp your existing website, we have the perfect solution for you. Our starter packages are priced affordably, starting at just $3,320.00. With our starter package, you not only get a professionally designed website but also a year of free hosting offered by Netprotect365. Rest assured that your website will be hosted on high-performance servers, ensuring optimal speed and reliability.
Private Label Websites for Web Development Businesses
For web development businesses seeking to expand their service offerings, we also offer private label websites. With our private label services, you can leverage our expertise and resources to provide top-notch website development solutions under your own brand. This white-label solution allows you to offer customized websites to your clients while benefiting from our industry-leading development practices. Reach out to us today to learn more about our private label services and how they can help you grow your business.
Your Path to Success Starts Here
Don't let a lackluster website hold you back. Central Software Systems is here to unlock the true potential of your business through our professional website development services. Our team of dedicated professionals is passionate about creating websites that captivate your target audience, generate leads, and drive conversions.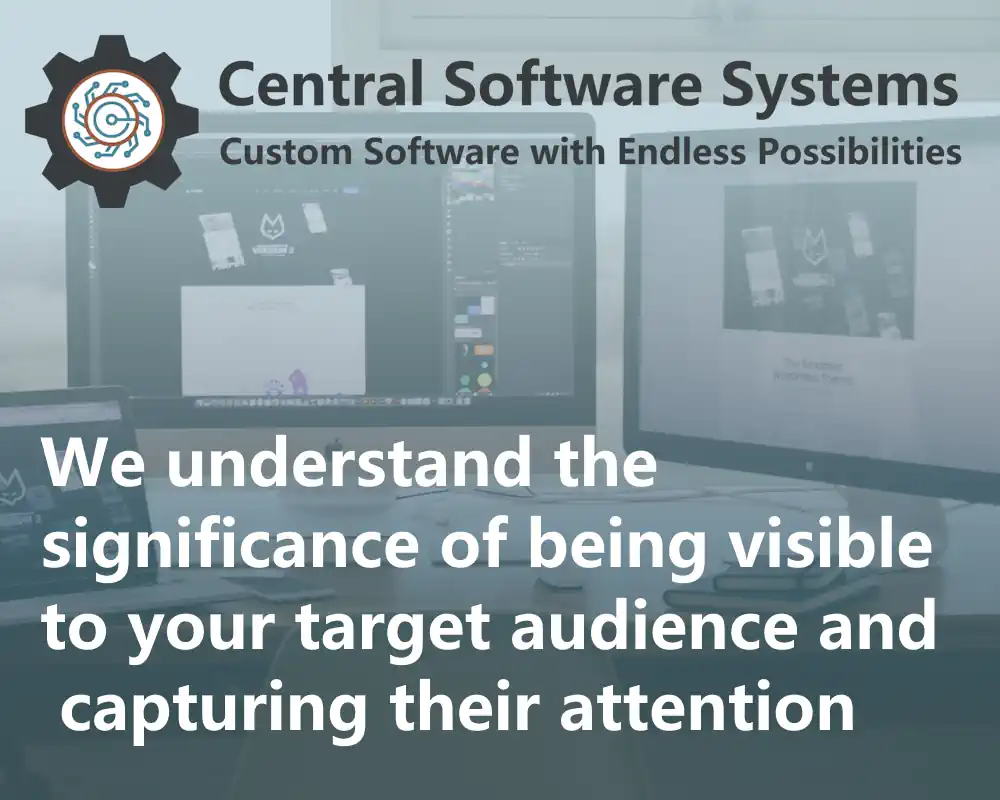 Our Goal: Get Your Business Online and Rank on the First Page
At Central Software Systems, our primary objective is to help your business establish a strong online presence and achieve high rankings on search engine results. We understand the significance of being visible to your target audience and capturing their attention. With our expertise and comprehensive strategies, we strive to get your business on the first page and drive organic traffic to your website.
By leveraging the power of search engine optimization (SEO) techniques, we optimize your website's structure, content, and performance to enhance its visibility and relevance to search engines. Our team of skilled professionals stays up-to-date with the latest industry trends and best practices to ensure that your website ranks prominently for relevant keywords and attracts valuable organic traffic.
Whether you are a small startup or a large enterprise, our goal remains the same: to get your business noticed and positioned on the first page of search results. We understand that higher rankings lead to increased visibility, credibility, and ultimately, more customers. By partnering with Central Software Systems, you can trust that our dedicated efforts will propel your business forward and position you for success in the digital landscape.
Get ready to stand out from the competition, increase your online visibility, and achieve unprecedented business growth. Contact us today to schedule a consultation and take the first step towards transforming your online presence. Together, let's make your website the powerhouse that propels your business to unparalleled success.
Remember, your website is more than just a digital asset – it's the gateway to your success. Trust Central Software Systems to build a website that leaves a lasting impression and delivers exceptional results. Don't wait any longer; contact us now and experience the difference we can make for your business.